See seven relationships of Tonto Dikeh that did not survive.
Actress Tonto Dikeh is one woman who thrives on relationships. The 36 year old mother of one loves making friends but sadly her relationships do not seem to see the light of day.
Surprisingly, her relationship with cross dresser Idris Okuneye a.k.a Bobrisky that many thought would last till the end of time has also collapsed.
In the past years, since her arrival in Nollywood, Tonto Dikeh has made friends with a number of people, who today do not see eye to eye with her.
Some of these relationships calmly fizzled out with no explanation nor drama while some caused not a little stir on the social media. Asides her loud divorce with Olakunle Churchill, many of Tonto Dikeh's relationships before and after her marriage ended badly too.
Lets see some of the relationships that Tonto Dikeh once thrived on…
1 : Toyin and Michael Awujola (Malivelihood) – Tonto Dikeh back in 2014/2015 would not let us rest, posting so much about her Boo who kept gifting her with treasures. She tried to hide it but couldn't do so for long as the love seemed so strong. It ended. Abruptly, and not so beautifully as the erstwhile lovers shaded each other for a long time.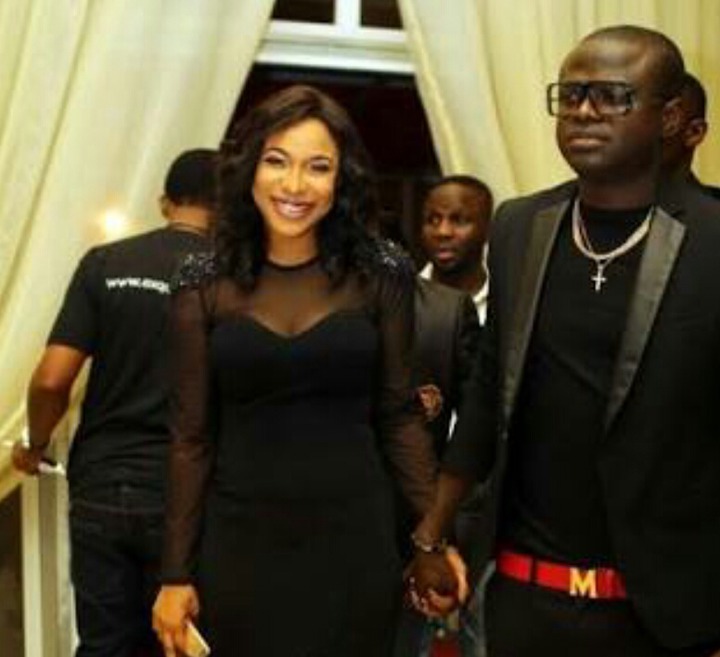 2 : Tonto Dikeh and Anita Joseph – The two actresses used to be very good friends. Their relationship picked off at a time not expected but they did so much together in a little while. It was always, Tonto, Anita and of course Bobrisky. They attended events together, wined and dined in each others comment section. It ended. Just like it started, and we are still in awe.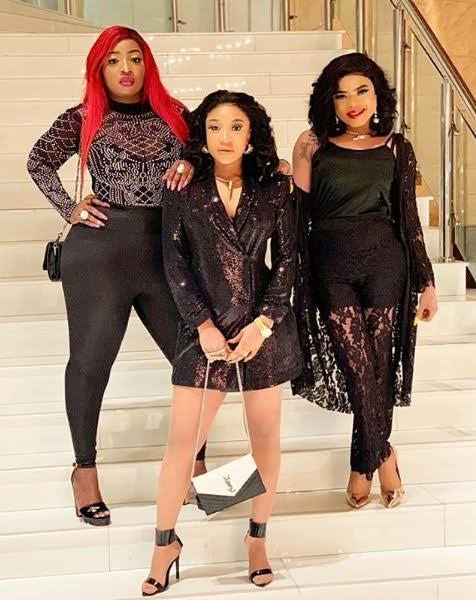 3 : Tonto Dikeh and Toyin Abraham – It is still a thing of surprise to many that actress Tonto and one time bestie, Toyin Abraham also fell out. This still remains a mystery as the friendship while it lasted looked beautiful, with all the "My sis" and "My love" we heard from both parties. It's so bad that even when the whole world celebrated with Toyin, Tonto looked away.
4 : Tonto Dikeh and Toyin Lawani – This relationship was beautiful just as the fight was ugly! Tonto and Toyin were great friends. Shared secrets, shared outfits, attended gigs and so much more, but when it ended, all hell was lose! Till date, they are still sworn enemies!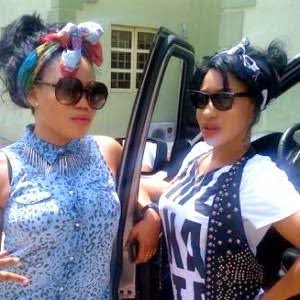 5 : Tonto Dikeh and Jeremiah Ogbodo aka Swanky Jerry – After Tonto and Toyin's fallout, Tonto and Swanky (Who used to work with Ms Lawani) became best friends. The friendship was so deep that they looked more like lovers. When Tonto was getting married, Jerry was so excited that he insisted he had to be Tonto's Chief bridesmaid. They called each other 'Bestie'. Sadly, it ended and both have never looked back!
What loyalty!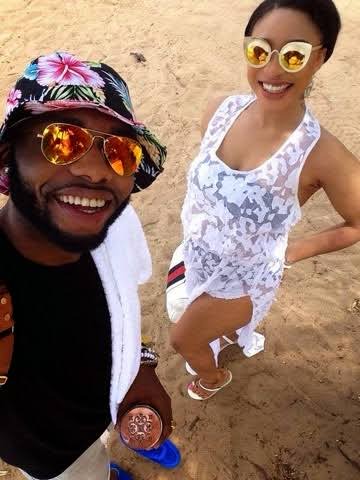 Tonto Dikeh and Bobrisky : This was one we taught would never happen, but it did, and badly so too. The two ended up becoming enemies.
Tonto Dikeh and Prince Kpokpogri : The mother of one openly revealed her relationship with the Deltan Politician, it has however ended badly with incriminating voice note evidences.