See four former beauty Queens who are happily married.
Despite the common and quite erroneous belief that beauty queens and models have no life after the throne especially when it comes to marriage and settling down, these are four top former Beauty queens who have proved these assumptions wrong with their well defined and structured lives.
Sylvia Edem was winner of the Miss Nigeria pageant in 2003 and shortly after her reign, the beautiful Slyvia got married and relocated to Europe where she lives with her husband Emecheta and their two beautiful daughters. If one thing, being a queen or a former Queen never stopped Sylvia from seeking a family.
Oluchi is one model Who paved way for many models in Nigeria and Africa after becoming the face of Africa many years ago. Oluchi became very successful even after her reign and changed the perception of many about modelling and models in Africa today, Oluchi is happily married to a white man and she has two lovely sons.
Adaeze Yobo had barely grabbed the Most Beautiful Girl in Nigeria crown in 2008 when superstar footballer Joseph Yobo grabbed her and walked her down the aisle. There were whispers that the marriage would fail because of Adaeze who had barely grown fully into womanhood according to them. She proved them all wrong. Adaeze is still solidly in her marriage and she has three children for Yobo!
Agbani Darego : Arguably the most accomplished beauty queen in Africa after grabbing the covered Miss World crown in 2001. The success has not detered Agbani from settling down at the right time. Today Agbani is called Mrs Danjuma and she has a son too.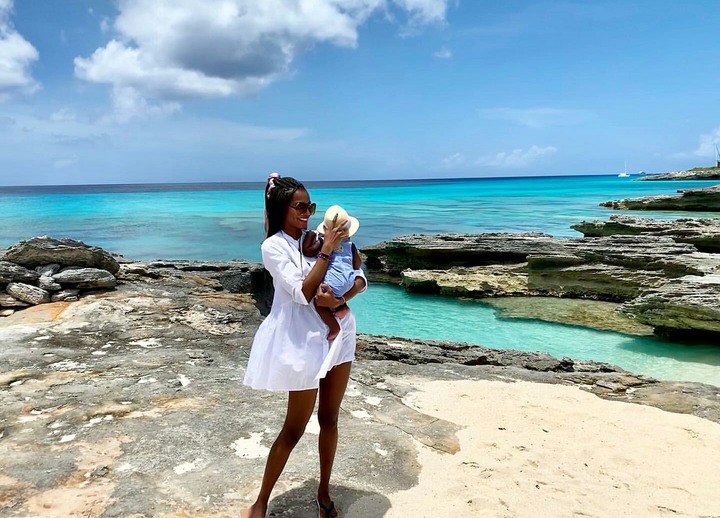 You see, it's not the job, it's the person that makes the marriage work.