20+ pink aso ebi designs you should see.
The color pink is an all-time gorgeous colour for people who want to stand out. Even men are not left behind as this gender has realized the elegance of pink; now they say "Real men wear pink"
From the baby pink to the fuschia pink, you can hardly go wrong in that colour and that is why it has become one of the most popular and most sought after Aso Ebi colour.
Whatever material you choose, pink will definitely add colour and class to your event, especially when you are lucky to get a good stylist.
Check out some of the beautiful Aso Ebi styles in Pink that we have below.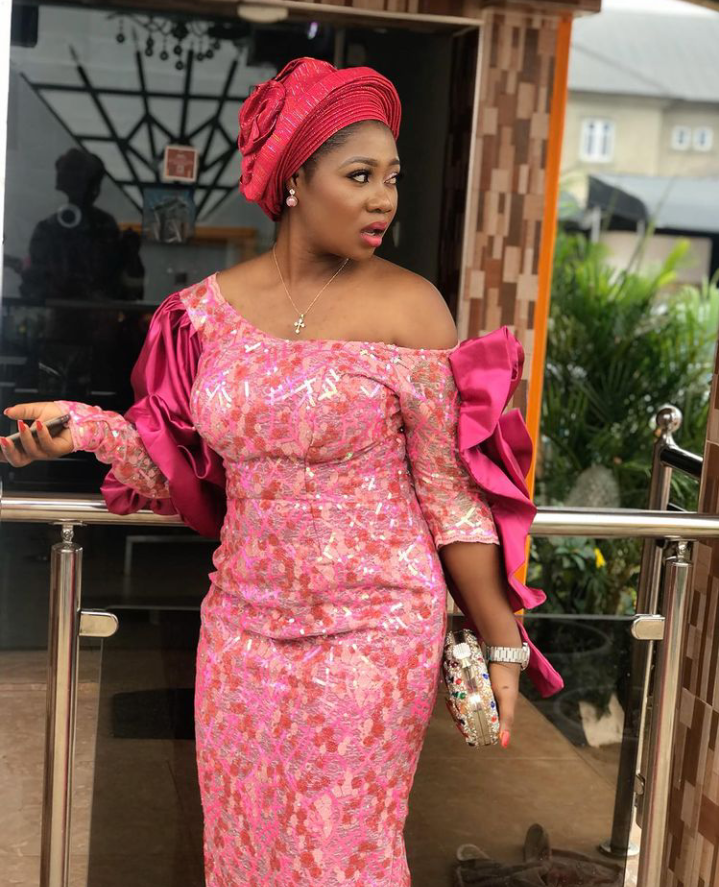 The pink here goes from the lightest to the deepest, set in sequence and absolutely gorgeous.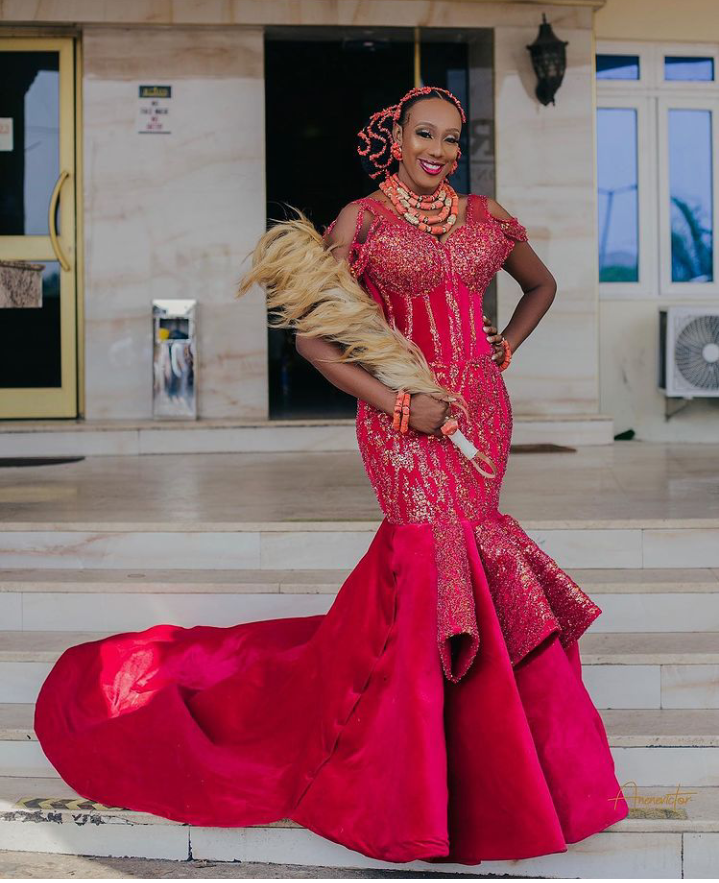 This bride is definitely the Belle of her own ball in this beautiful pink traditional wear for her big day.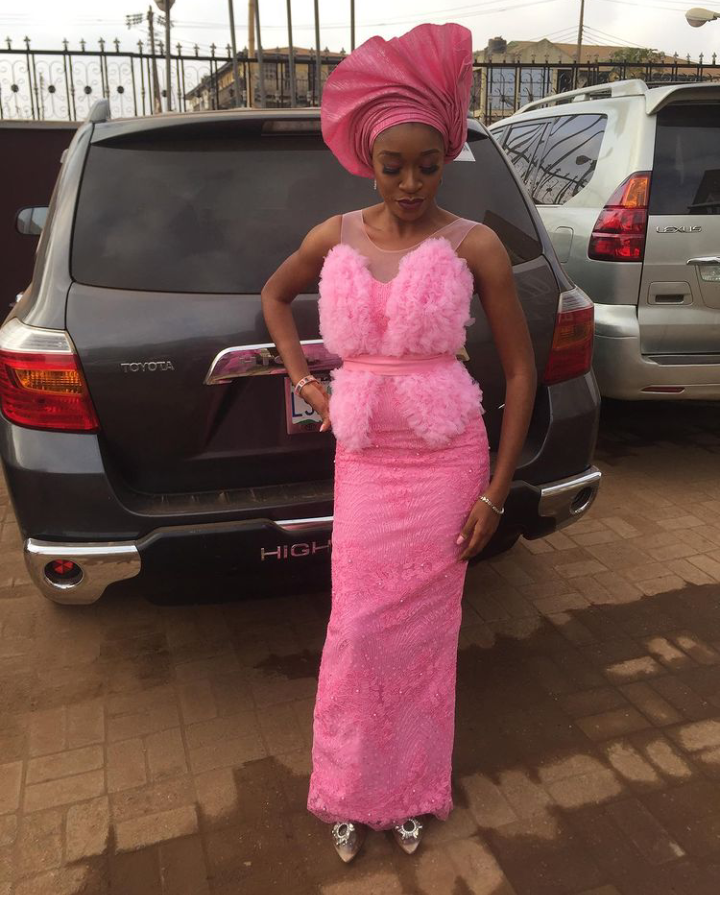 Simple elegance set in a beautiful soft pink and finished with the same time of head gear.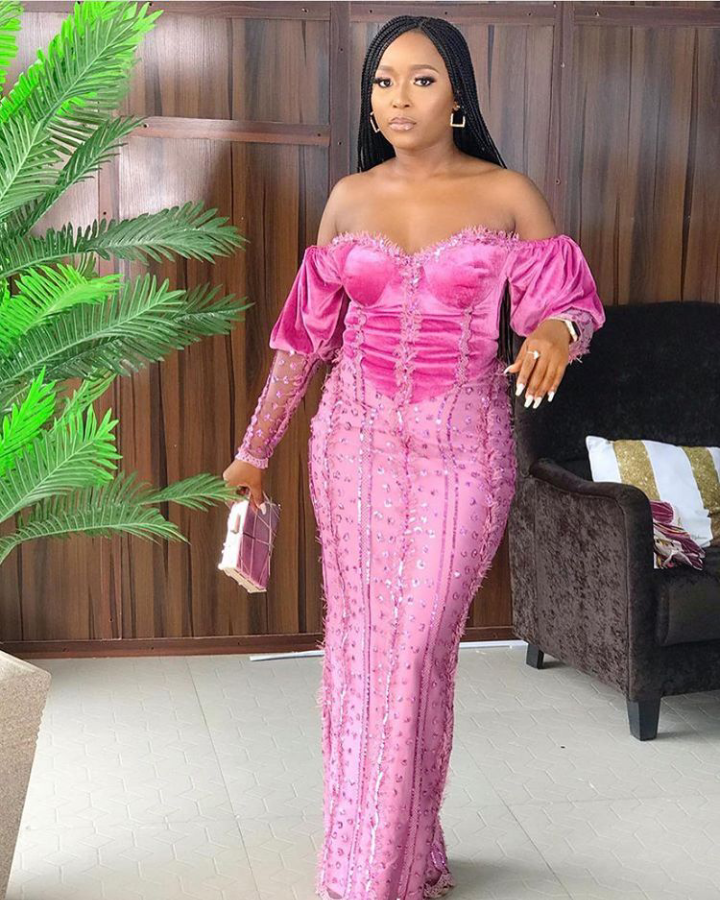 Pink is beautiful, this here is proof. Absolutely love the simplicity of the style and of course the material.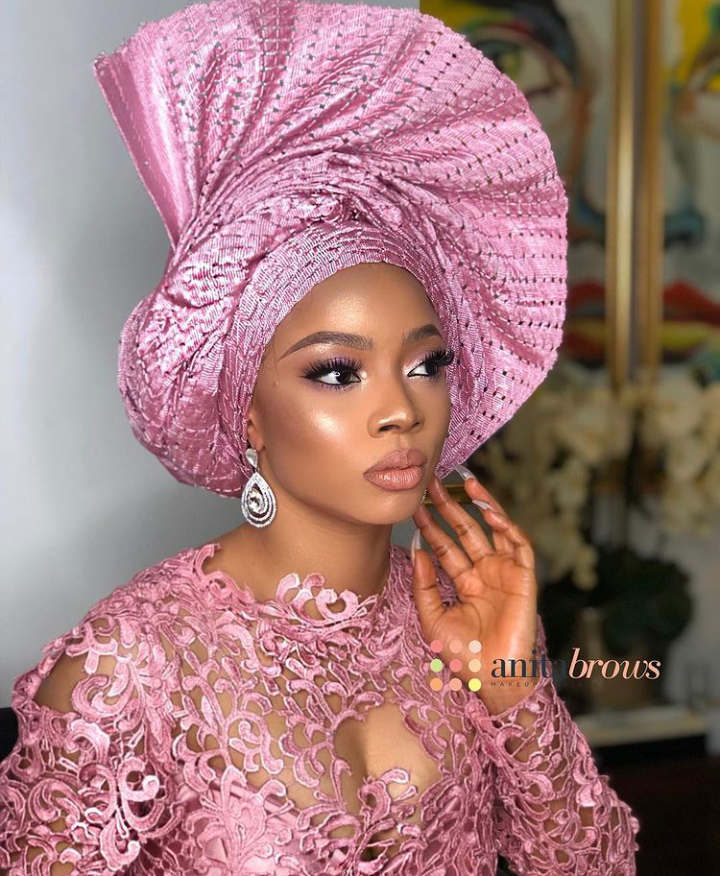 Toke Makinwa slaying in a beautiful pink chord material and matching head gear.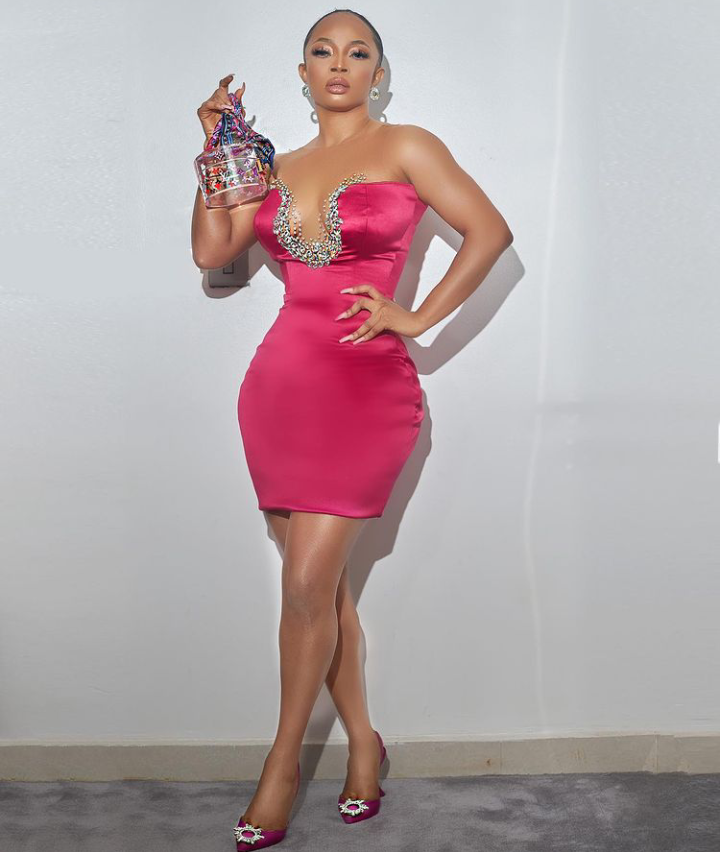 Its a pink affair and Toke Makinwa did not come to play.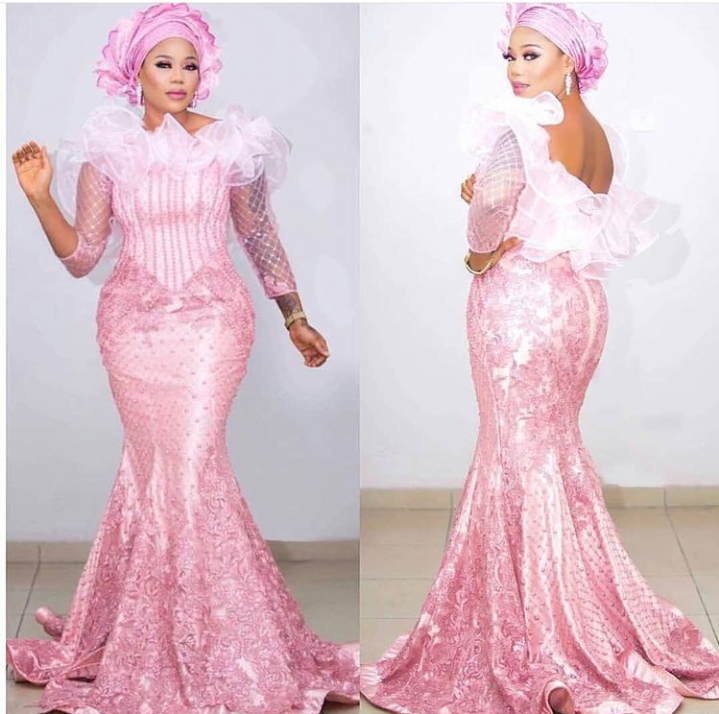 If Toyin Lawani trusts pink, then we do too…check out her simple cut Aso Ebi style.Reality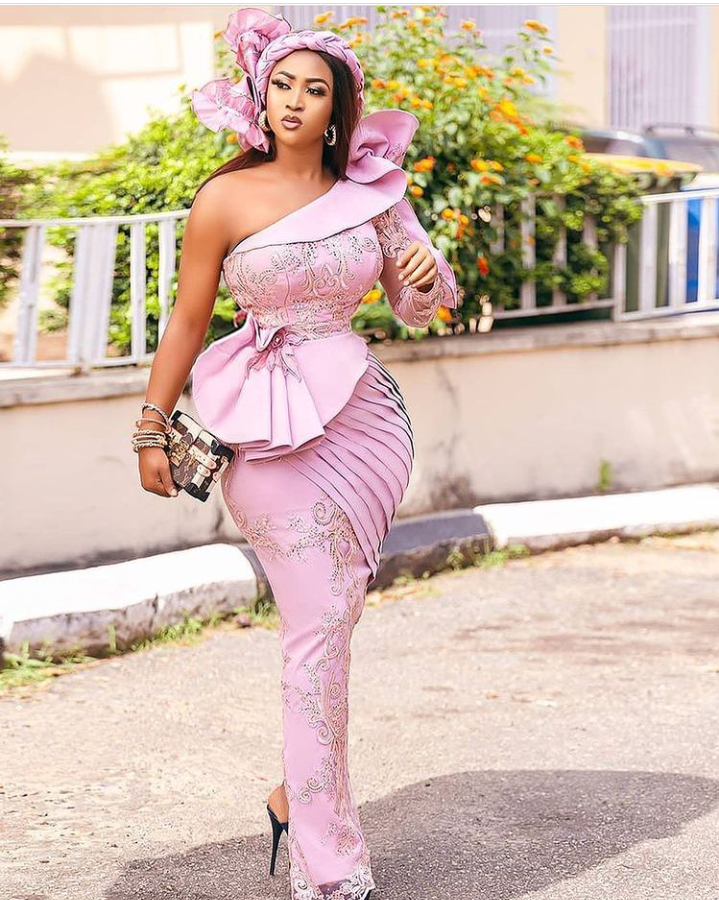 Designer CEO luminee in a beautiful pink creation.
It doesn't stop there, continue for more beautiful Aso Ebi Designs in colour pink.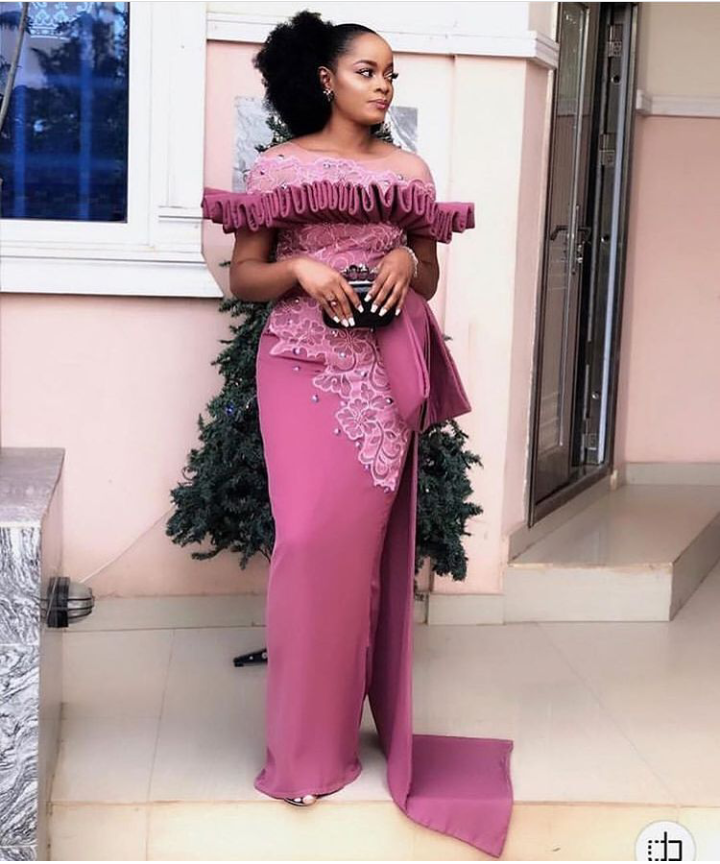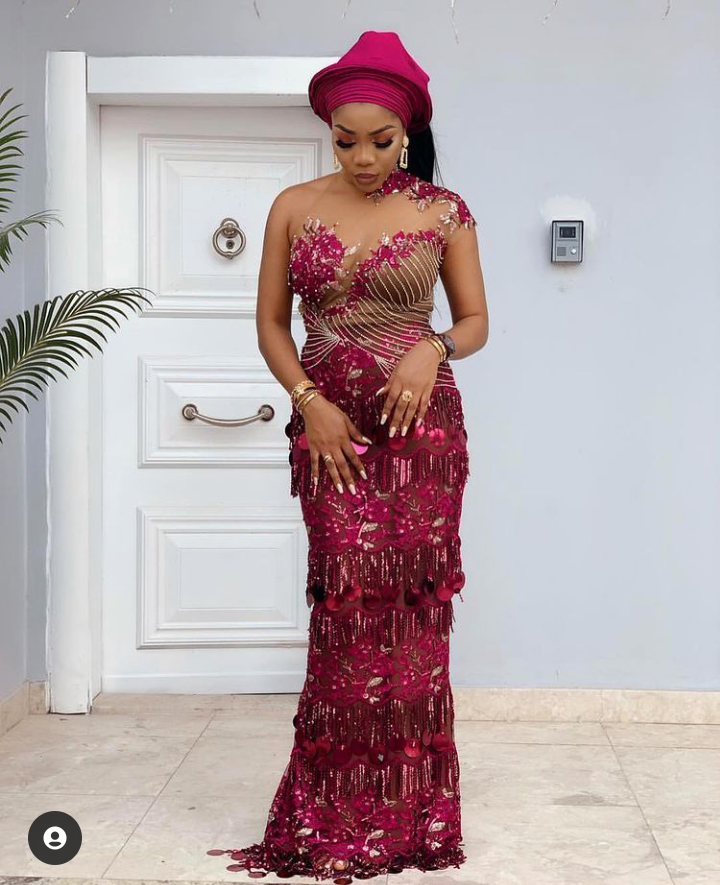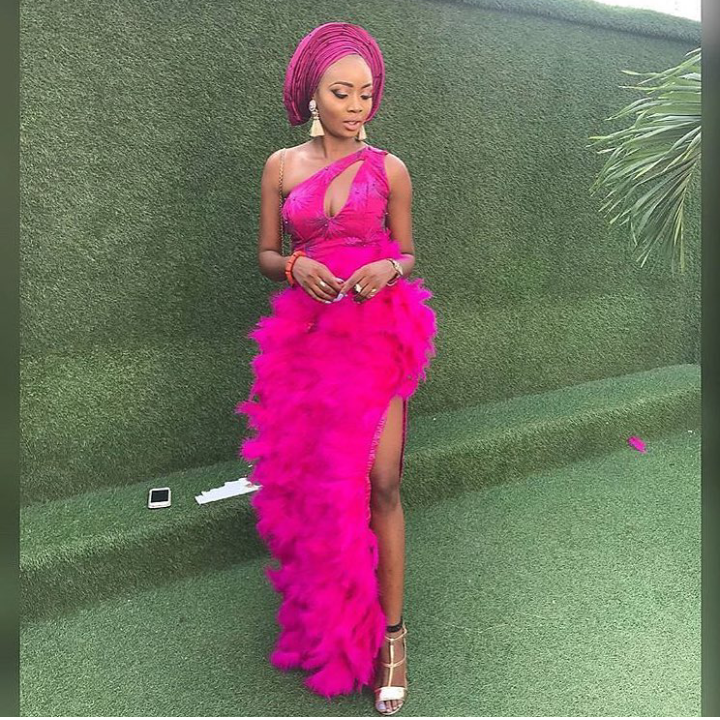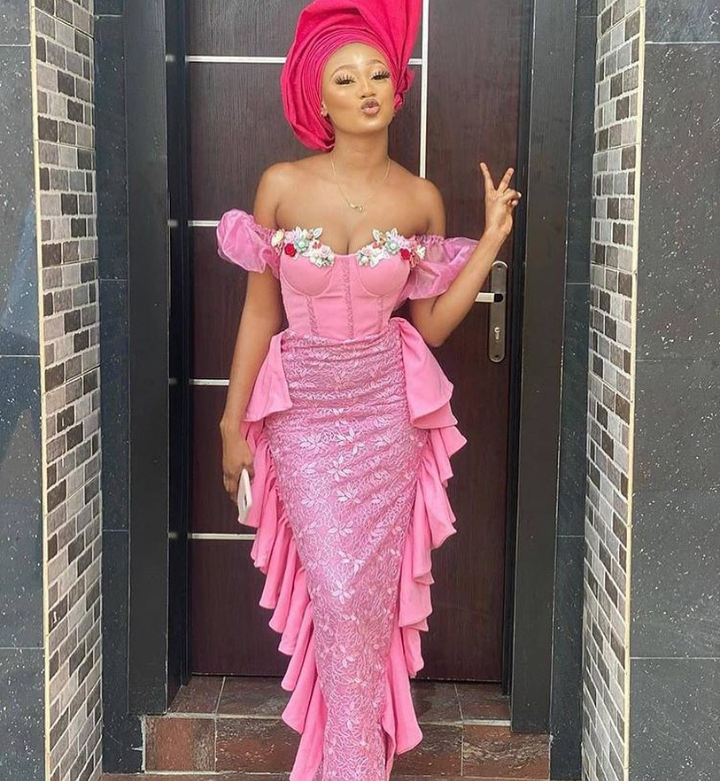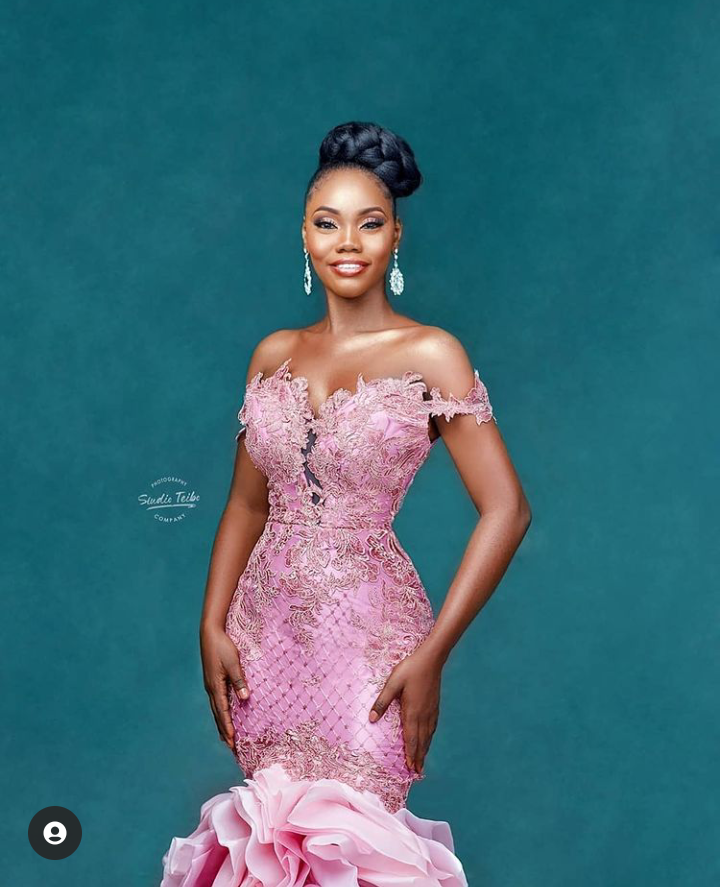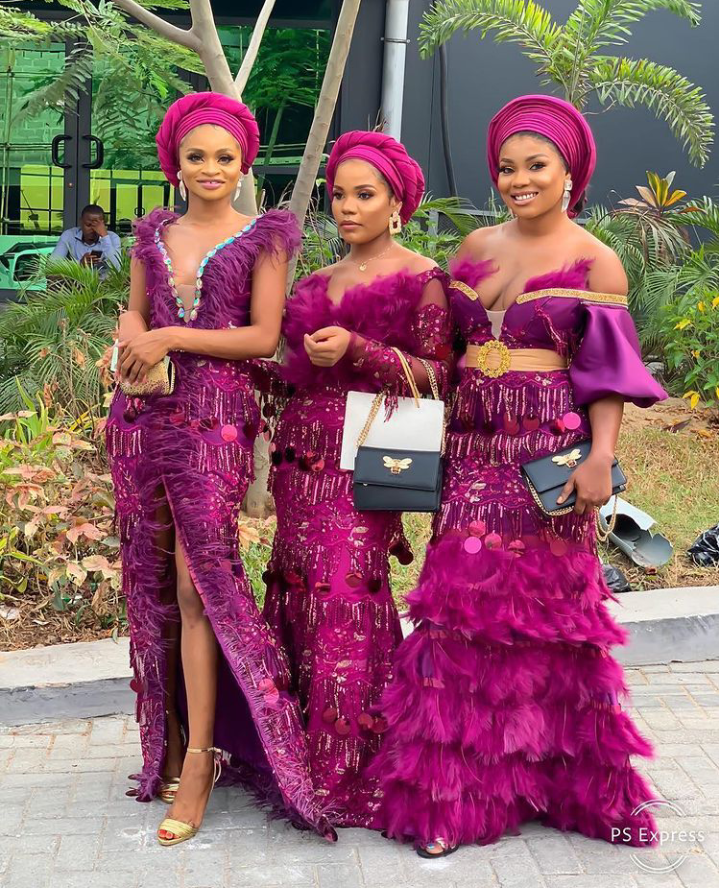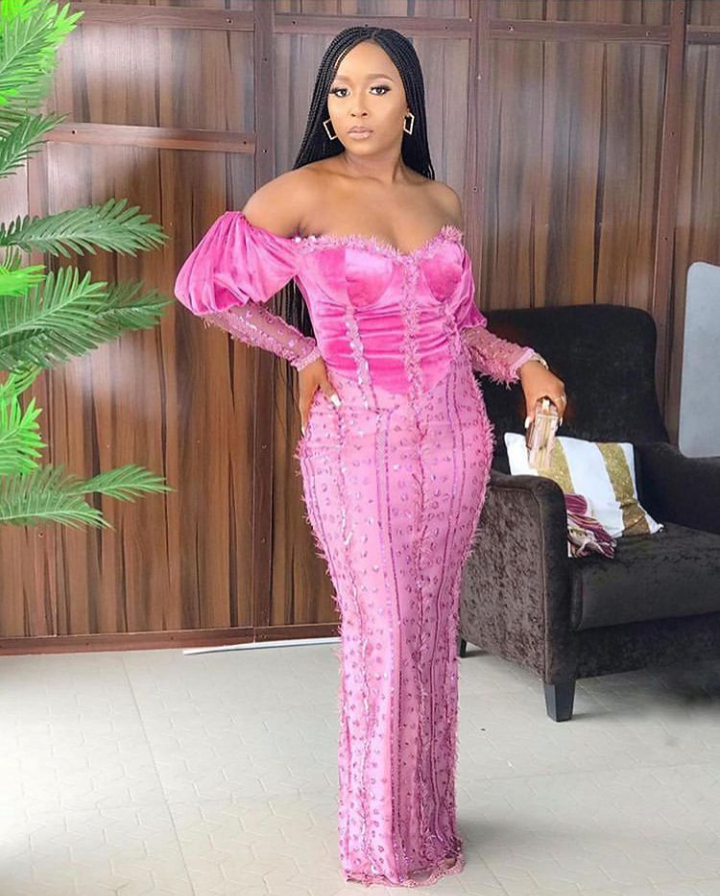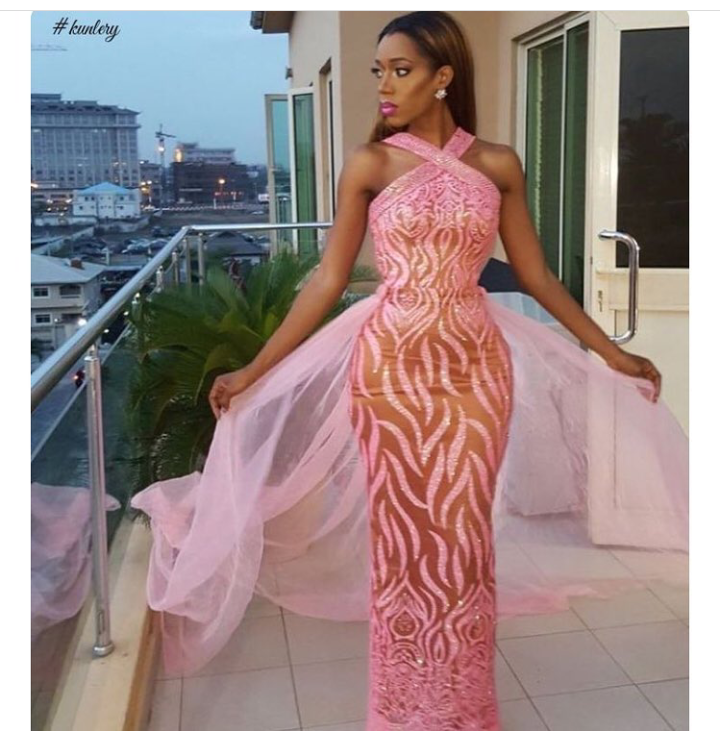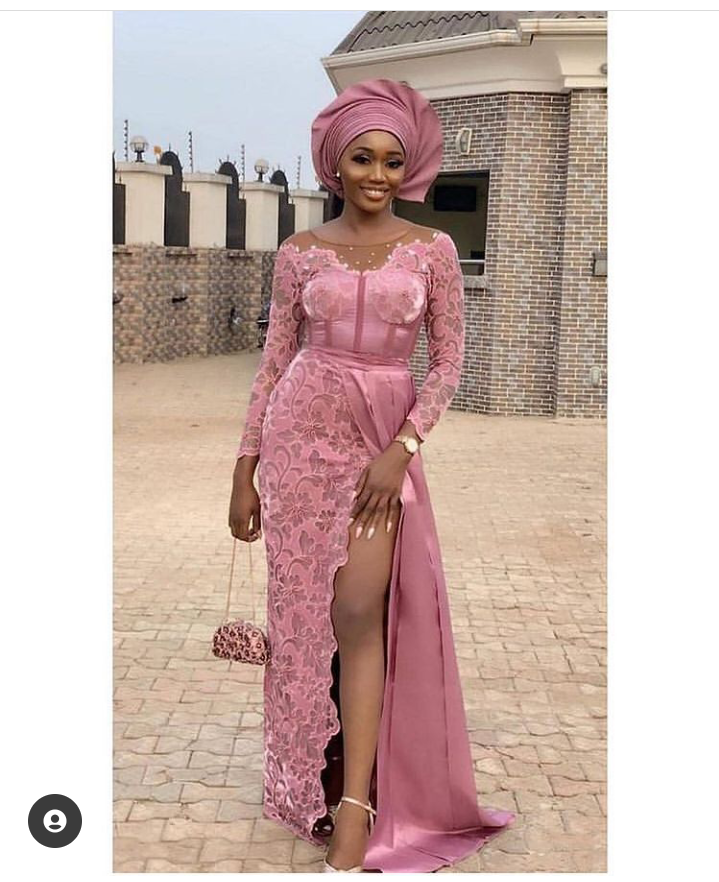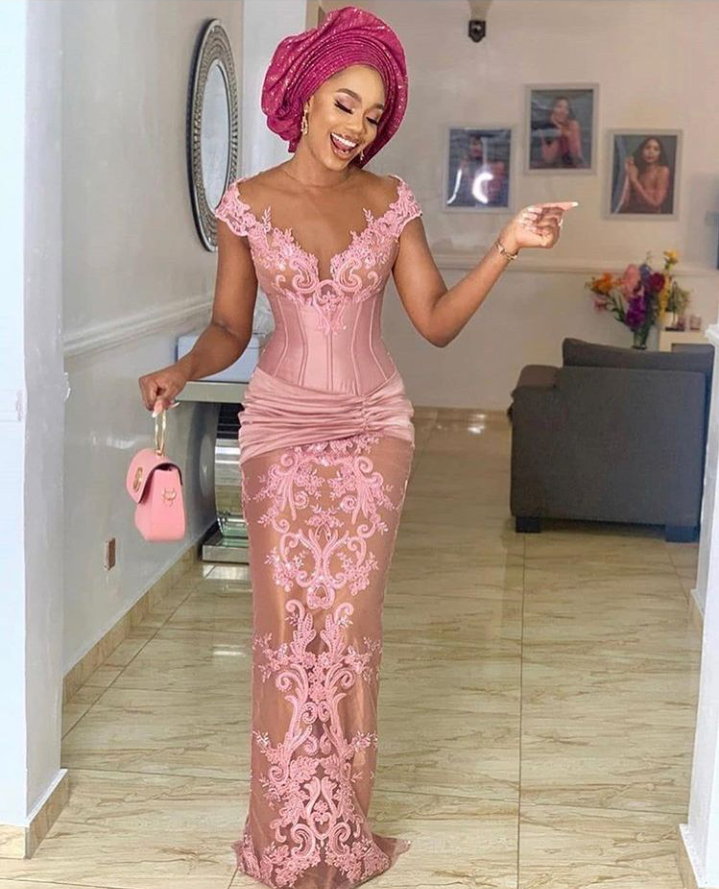 The fit, the style, the colour and the fabric of this Aso Ebi Queen is completely Beautiful.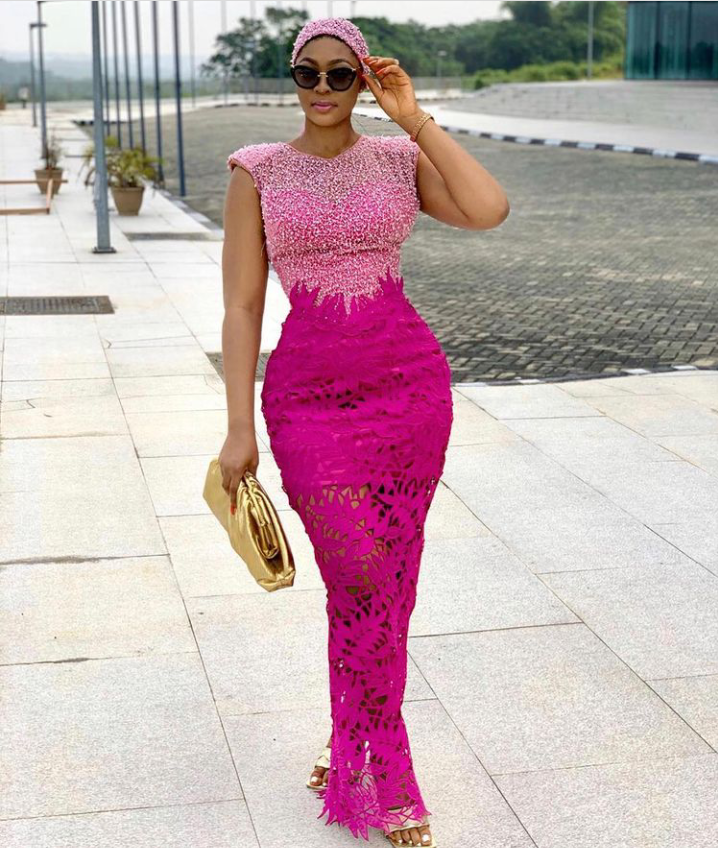 This is elegance at its peak. The Aso Ebi Queen and her stylist created magic with a fuschia pink chord lace and light pink beaded material.